Service objectives

The following list represents the Key Service Objectives (KSO) for the Appleton Greene Entrepreneurial Leadership service.Understanding Why
Detailed identification into the true purpose and essence of the corporation is the first step. In the first phase of the process every division of the company will establish a base line for Why they do what they do. This is an in-depth discovery process executed with by team leaders to better understand the team members comprehensive view of their role within the organization not just the leaderships views.
Leading Chaos
Understanding in the "New Normal" it will not be business as usual. Disrupt or be disruptive is the future of business and needs to be addressed to avoid extinction. It is all about identify an organizations adaptability. This part of the process delivers the tools and establishes the protocol's and creates the paradigm required to take advantage of what might otherwise be considered chaos.
High Performance
This portion of the program mentors the Leaders through a process that allows for the creation High performance teams. Creating a vision with measurableaccountability is vital but not everything. Open communication and disciple play a key role and working with a simple proven mythology will empower the leader's stature.
Natural Groups
Failure to understand an organization talent pool and natural culture creates boundaries and road blocks. This is portion of the program first set out to discover an organizations true spirit with a proven process. Upon identification it is critical to understand the basic level and quality of the group. From there the leaders work out a plan that allows their organization to operate at the highest level in the hierarchy of corporate actualization.
Innovation Communities
In all highly effective fast growth companies with just a small exception, shared information and shared knowledge are critical to the success of a new product or service launch. Gone are the days of surprise. It is for the market to determine what you need to supply them; not the organization telling the market. Step by step program is laid out to seek out new customer segments, customer relationship, key partners, new revenue streams.
This service is primarily available to the following industry sectors: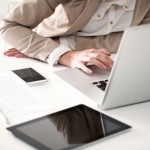 Aerospace
The Aerospace industry is just now coming into its renaissance. Currently being transitioned from the Government Sector into the private sector it is viewed as a game for the very wealthy and conglomerates. Like all similar transitions what was once an intense expensive endeavor now can be disrupted in way that a is cost effective and leads to the democratization of a government monopolies. We are on the cusp of a time where a whole new generation of satellites and exploratory missions will be launched. Large and small businesses alike will bring new and exciting products and service to the forefront that will have both terrestrial and deep space applications. Now is the time, more than ever, that organization unleash the power of their talent pool and create silos of Entrepreneurs/Intrapreneurs.
---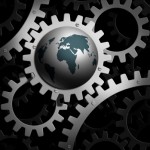 Defense
Cyber Security, Space and the new US Defense Acquisition rules are all game changers for the future of the Defense Industry. At the Global level more and more the US will encourage it's partners to take on their own defense responsibility due to the cost of America policing the world. As this transformation occurs the opportunity for any business under $500 million are immense. The future for the globalization of Defense has never been brighter.
---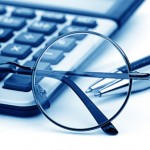 Technology
The Technology sector has never been brighter. With the miniaturization to the nano scale, robotics, automation, drones and new age of data science old systems and processes can be revolutionized for a better future. We have analyzed the world and taken it apart to the micro level opening new frontiers into how we rebuild it from the atom up. The auto industry is currently undergoing the most dramatic transformation since the actual advent of the car. Everything from materials, components, automation, and technological advances in control are redefining the industry. The same applies to Aerospace, Defense, and Energy industries, it is not business as usual.
---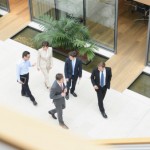 Chemicals
Labs all around the world are redefining the manufacturing aspects of materials. In addition new composite at the nano level are constantly breathing new life into old technologies from graphene to super hydrophobic materials. As we move forward the industry will transform into an environmentally friendly environment. New Green products and services will constantly be brought to market to displace old antiquated products. It is no different than when the automobile replaced the horse and buggy.
---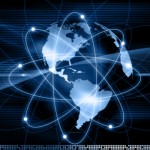 Energy
With 600 years of Natural Gas Stock piles complemented by 300 years of Oil; distribution will be redefined. Alternative energy sources like Wind, Solar, Geo Thermal and new Nuclear are all quickly coming into their own. All this means nothing less than a Revolution in the Energy Industry. Is your team ready for the transformation and have the ability to lead us into the new normal and next decade of growth?
Bronze Service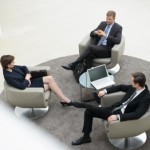 Monthly cost: USD $1,500.00
Time limit: 5 hours per month
Contract period: 12 months
Bronze service includes:
01. Email support
02. Telephone support
03. Questions & answers
04. Professional advice
05. Communication management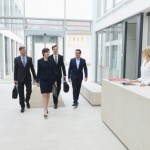 SERVICE DESCRIPTION
The Bronze Client Service (BCS) for Entrepreneurial Leadership provides clients with an entry level option and enables client contacts to become personally acquainted with Mr. Judith over a sustainable period of time. We suggest that clients allocate up to a maximum of 5 Key Employees for this service. Your Key Employees can then contact the consultant via email, whenever they feel that they need specific advice or support in relation to the consultant's specialist subject. The consultant will also be proactive about opening and maintaining communications with your Key Employees. Your Key Employees can list and number any questions that they would like to ask and they will then receive specific answers to each and every query that they may have. Your Key Employees can then retain these communications on file for future reference. General support inquiries will usually receive replies within 48 hours, but please allow a period of up to 10 business days during busy periods. The Bronze Client Service (BCS) enables your Key Employees to get to know their designated Appleton Greene consultant and to benefit from the consultant's specialist skills, knowledge and experience.
Silver Service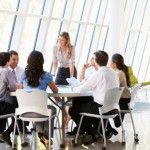 Monthly cost: USD $3,000.00
Time limit: 10 hours per month
Contract period: 12 months
Bronze service plus
01. Research analysis
02. Management analysis
03. Performance analysis
04. Business process analysis
05. Training analysis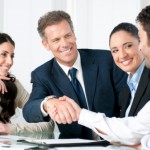 SERVICE DESCRIPTION
The Silver Client Service (SCS) for Entrepreneurial Leadership provides more time for research and development. If you require Mr. Judith to undertake research on your behalf, or on behalf of your Key Employees, then this would understandably require more time and the Silver Client Service (SCS) accommodates this. For example, you may want your consultant to undertake some research into your management, performance, business, or training processes, with a view towards providing an independent analysis and recommendations for improvement. If any research and development, or business analysis is required, then the Silver Client Service (SCS) is for you.
Gold Service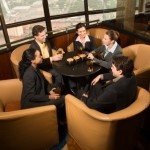 Monthly cost: USD $4,500.00
Time limit: 15 hours per month
Contract period: 12 months
Bronze/Silver service plus
01. Management interviews
02. Evaluation and assessment
03. Performance improvement
04. Business process improvement
05. Management training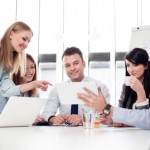 SERVICE DESCRIPTION
The Gold Client Service (GCS) for Entrepreneurial Leadership is intended for more detailed evaluation and assessment, that may require your Key Employees to have monthly meetings or interviews with Mr. Judith. These meetings and interviews can be conducted over the telephone, Skype, or by video conference if required. The consultant can also attend your business premises, an Appleton Greene office, or another mutually beneficial location, but please note that clients are responsible for the costs of any disbursements separately, including travel and accommodation. This service enables you to integrate the specific skills, knowledge and experience of your designated consultant into your Key Employee management team. The Gold Client Service (GCS) can also incorporate training workshops, business presentations and external meetings with customers, suppliers, associations, or any other business-related stakeholders.
Platinum Service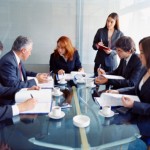 Monthly cost: USD $6,000.00
Time limit: 20 hours per month
Contract period: 12 months
Bronze/Silver/Gold service plus
01. Project planning
02. Project development
03. Project implementation
04. Project management
05. Project review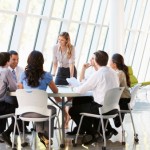 SERVICE DESCRIPTION
The Platinum Client Service (PCS) for Entrepreneurial Leadership is our flagship service and will be required if you need Mr. Judith to facilitate the planning, development, implementation, management, or review of a particular project relating to his specialist subject, which would obviously require more time and dedication. This service enables you to reserve up to 12.5% of the consultant's working month and provides a more hands-on service as and when required. If you need more time than this, then this can always be arranged, subject of course to the consultant's ongoing availability. The benefit of having an external consultant involved in projects is they provide an independent perspective and are not influenced by internal politics, day-to-day responsibilities, or personal career interest. They provide objectivity, specific knowledge, skills and experience and will be entirely focused upon the tasks at hand. The Platinum Client Service (PCS) will provide your organization with a valuable resource as and when you need it.
---
Benefits
Management
Intrapreneurs development
Relevant leadership
Culture development
Higher performance
Lower turnover
Purposeful execution
Fast failure
Lean methodologies
Creative thinking
Confidence
Production
Valued innovation
Data driven
Viable products
Market mindset
Agile execution
Enhanced scheduling
Improved communication
Effective tools
Value proposals
Cost effectiveness
Globalization
Barriers removed
Myth busters
Enhanced partnerships
Expediting execution
Self-awareness
Startup agility
High engagement
Growth maximization
Redesigning rules
Self-disruption
Clients
This service's current clients or employers include:

University of Florida
An uncommon commitment to the common good. At University of Florida, our research leads us to collaborate across departments, the state, the nation and the world. Together, our focus is on improving lives—not just in the lab or in theory, but in real life. Because we're not just discovering breakthroughs or developing new products — we're shaping the minds that shape the future. It's a process that leads to not only stronger minds, but better brains. For example, our McKnight Brain Institute is one of the nation's most comprehensive and technologically advanced centers devoted to discovering how the normal brain operates, and how we can repair the brain following injury, disease or aging.
University of Florida – Click Here
---

APL
APL, one of the world's leading ocean carriers, offers more than 90 weekly services and call ports in over 50 countries worldwide. We provide container transportation through our international shipping network which combines high-quality intermodal operations with state-of-the-art information technology, equipment and e-commerce. APL is a wholly-owned subsidiary of Singapore-based Neptune Orient Lines. With over 160 years of experience, APL has the knowledge and the expertise to help our customers grow their businesses and negotiate in an increasingly complex and ever-changing global marketplace – whether that is venturing into new territories or growing in already developed markets. With our highly competitive transit times, reputation for service reliability and excellence and commitment to sustainable global trade, shippers the world over place their trust in us to provide them the value they need to compete in today's global economy.
---

NASA
NASA's vision: We reach for new heights and reveal the unknown for the benefit of humankind. To do that, thousands of people have been working around the world — and off of it — for more than 50 years, trying to answer some basic questions. What's out there in space? How do we get there? What will we find? What can we learn there, or learn just by trying to get there, that will make life better here on Earth?
---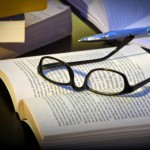 University of Central Florida Incubator
Small businesses are most vulnerable during the early stages of operation. In fact, the U.S. Small Business Administration estimates that only 44% of small businesses continue to operate after four years. To help nurture companies during their most fragile stage, business incubators provide a support process that accelerates the successful development of startup and fledgling companies by providing entrepreneurs with an array of targeted resources and services. The National Business Incubation Association (NBIA) found that 87% of incubated companies are still in business five years after graduating from their program. The UCF Business Incubation Program is an economic development partnership designed to help create & sustain jobs in the community and spur economic growth throughout the region. This goal is accomplished by helping new and struggling early-stage businesses grow to the point where they need to hire employees in order to continue operating and growing. Since 1999, we have assisted more than 350 early-stage companies, who've sustained nearly 3,700 jobs throughout Central Florida. These companies have also had a total impact on regional economic output (GDP) in the amount of $2.48 billion. The UCF Business Incubation Program is a university-driven, community partnership between the University of Central Florida, the Florida High Tech Corridor Council, Orange, Osceola, Seminole and Volusia Counties, and the cities of Apopka, Kissimmee, Orlando and Winter Springs. During the last fiscal year, this publically-funded program has returned $7.95 for every $1.00 invested in the UCF Business Incubation Program. We help early-stage businesses develop into financially stable companies by providing the tools, training, and infrastructure that help facilitate smarter, faster startup growth. This comprehensive process includes an on-going series of strategic and tactical meetings, a variety a business development services, business coaching, and other important and unique resources that are all individually tailored to help emerging enterprises achieve their specific short-term and long-term goals. Most importantly, because incubation is an on-going process, follow-up and accountability are some of the intangible benefits that help take businesses to the next level. Whether you're looking to start up, grow your existing business, or wish to expand your company to Central Florida, we can help. Keep in mind that our main objective is to help businesses grow to the point where they need to hire employees in order to continue operating and growing. With that being said, not every business is designed to create these types of jobs, nor does every business owner want to hire and manage employees. Therefore, companies seeking to enroll in our program must demonstrate their growth potential to us through our online application. Only scalable businesses are eligible to receive our assistance. For those who qualify, we also take into account your willingness to engage in the program and accept feedback (i.e. your coachability).
Locations
This service is primarily available within the following locations: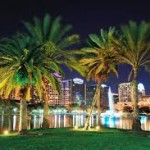 Orlando FL
The City of Orlando is an international business center. A bustling downtown draws businesses of all types and is especially strong in its ability to attract corporate headquarters. Some of those that have selected downtown Orlando include BBA Aviation, Signature Flight Services, CuraScript and Indra Systems, Inc. The city's potential has only begun to be realized. Numerous major multi-use commercial projects are on the drawing board. An unprecedented level of office development is planned for downtown Orlando. All told, more than one million additional square feet of construction has been announced for the downtown business district. But, downtown Orlando is more than just business. Ten public and private secondary schools, all noted for excellence and innovative teaching, bring schoolchildren of all socio-economic realms into our downtown on a daily basis. Downtown is also alive with higher education. In addition to its downtown center that specializes in continuing education, the University of Central Florida's Interactive Entertainment Academy's (FIEA) state-of-the-art facilities and faculty train graduate-level game developers on an innovative campus once housed the City's local expo center. UCF is also planning an expanded downtown campus to enhance educational opportunities for students which will further energize downtown. Florida A&M's Law School opened in downtown Orlando in fall 2002. Florida State University's Medical School has a regional campus in Delaney Park, just south of downtown, where third and fourth year medical students complete their training through involvement with two of the nation's largest healthcare systems, both of which are also located in downtown Orlando. Valencia College also has a downtown Orlando campus.
---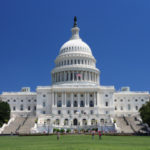 Washington DC
Washington has a growing, diversified economy with an increasing percentage of professional and business service jobs. The gross product of the Washington Metropolitan Area makes it the fourth-largest metropolitan economy in the United States. The federal government accounted for about 29% of the jobs in Washington, D.C. This is thought to immunize Washington to national economic downturns because the federal government continues operations even during recessions. Many organizations such as law firms, independent contractors (both defense and civilian), non-profit organizations, lobbying firms, trade unions, industry trade groups, and professional associations have their headquarters in or near D.C. to be close to the federal government. Tourism is Washington's second largest industry. Approximately 18.9 million visitors contribute to the local economy every year. The District also hosts nearly 200 foreign embassies and international organizations such as the World Bank, the International Monetary Fund (IMF), the Organization of American States, the Inter-American Development Bank, and the Pan American Health Organization. The District has growing industries not directly related to government, especially in the areas of education, finance, public policy, and scientific research. Georgetown University, George Washington University, Washington Hospital Center, Children's National Medical Center and Howard University are the top five non-government-related employers in the city. Four of the largest 500 companies in the country are also headquartered in the District.
---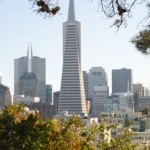 San Francisco CA
San Francisco is a popular international tourist destination, and the industry itself has become the backbone of the San Francisco economy. The city is renowned for a number of its unique characteristics like its chilly summer fog, steep rolling hills and eclectic mix of Victorian and modern architecture. Its notable landmarks including the Golden Gate Bridge, cable cars, and Chinatown are just a few of its recognizable features. The city is also a principal banking and finance center, and the home to more than 30 international financial institutions, helping to make San Francisco rank eighteenth in the world's top producing cities and fifteenth place in the top twenty global financial centers. The city is home to the University of California, San Francisco, which is entirely dedicated to graduate education in health and biomedical sciences as well as the University of California, Hastings College of the Law, San Francisco State University, the City College of San Francisco and the University of San Francisco.
---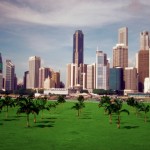 Singapore SG
Singapore is the 14th largest exporter and the 15th largest importer in the world. The country has the highest trade-to-GDP ratio in the world at 407.9 percent, signifying the importance of trade to its economy. The country is currently the only Asian country to have AAA credit ratings from all three major credit rating agencies; Standard & Poor's, Moody's, and Fitch. Singapore attracts a large amount of foreign direct investment as a result of its location, corruption-free environment, skilled workforce, low tax rates and advanced infrastructure. There are more than 7,000 multinational corporations from the United States, Japan, and Europe in Singapore. There are also 1,500 companies from China and 1,500 from India. Foreign firms are found in almost all sectors of the economy. Singapore is also the second-largest foreign investor in India. Roughly 44 percent of the Singaporean workforce is made up of non-Singaporeans. Over ten free-trade agreements have been signed with other countries and regions. Singapore also possesses the world's eleventh largest foreign reserves, and has one of the highest net international investment position per capita. The currency of Singapore is the Singapore dollar, issued by the Monetary Authority of Singapore. It is interchangeable with the Brunei dollar. In recent years, the country has been identified as an increasingly popular tax haven for the wealthy due to the low tax rate on personal income, a full tax exemption on income that is generated outside of Singapore and legislation that means that capital gains are also tax exempt.
---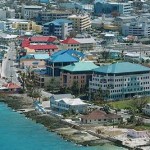 George Town KY
With no direct taxation, the islands are a thriving offshore financial center. More than 93,000 companies were registered in the Cayman Islands as of 2008, including almost 300 banks, 800 insurers, and 10,000 mutual funds. A stock exchange was opened in 1997. Nearly 90% of the islands' food and consumer goods must be imported. The Caymanians enjoy a standard of living comparable to that of Switzerland. Tourism is also a mainstay, accounting for about 70% of GDP and 75% of foreign currency earnings. The tourist industry is aimed at the luxury market and caters mainly to visitors from North America. Total tourist arrivals exceeded 1.9 million in 2008, with about half from the US. With an average income of around USD $57,500, Caymanians have the highest standard of living in the Caribbean. The Cayman Islands GDP per capita is the 14th highest in the world. The islands print their own currency, the Cayman Islands dollar (KYD), which is pegged to the US dollar 1.227 USD to 1 KYD. However, in many retail stores throughout the island, the KYD is typically traded at 1.25 USD. However, there is marked poverty among native people of the islands, and pressure to maintain a standard of living inconsistent with their means. The government has established a Needs Assessment Unit to relieve poverty in the islands. The government's primary source of income is indirect taxation: there is no income tax, capital gains tax, or corporation tax. An import duty of 5% to 22% (automobiles 29.5% to 100%) is levied against goods imported into the islands. Few goods are exempt; notable exemptions include books, cameras, and infant formula. On 15 July 2012 the Cayman Islands premier McKeeva Bush announced the intended introduction of a "community enhancement fee" in the form of a payroll tax to be paid solely by expatriate workers. Caymanians themselves were to remain exempt from this tax. This would have been the first direct tax on income in the Cayman Islands' history. Bush also announced a five percent fee on "certain categories of employment" to be payable by businesses. However, the payroll tax was scrapped before it had been implemented.
Testimonials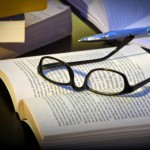 University of Central Florida Technology Incubator
His extensive business background and passion for learning make him an extraordinary partner able to engage with any of our clients in numerous ways. No member of our community support team is as generous, passionate and engaged as Mr. Judith. He has a remarkable gift for relating, teaching, learning and inspiring.
---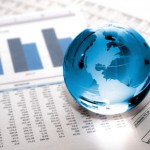 Opaque Security
Just wanted to let you know I believe your level of diplomacy and innovation on the University of Florida Patent Project has set a new standard for excellence. You have brought a number of high value players together to play in our arena, and it has elevated the game to a level suitable for the business school textbooks.
---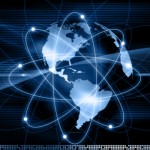 The Graham Williams Group
People across the globe are still talking about Mr. Judith's substantive and provocative discussion during our Live GOP Convention broadcast from Tampa, Florida. Since his debut Mr. Judith has become a regular contributor to our global syndicated broadcast, and our listeners worldwide couldn't be happier with his consistent insightful contributions and integrity.
---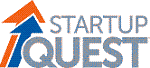 Startup Quest
I truly appreciate all that you have done for me and our group through the entire Startup Quest process. It has been my privilege to learn from you and observe you at your best, working with us and others to distort reality into greatness. You remind me of Steve Jobs and Henry Ford in your ability to see the future and help those around you see that future as well. You referred to our group as being "a part of the family" and we could not have been adopted by a better man.
---

The Sun NRG Company
Mr. Judith is one of those people that are hard to find. The kind of person that brings high energy and powerful skill sets to everything he does. He is able to drive results by motivating others to stretch for higher goals and accomplish new benchmarks, and making it all seem like serious fun. I think of him as a business "Maestro" who creates an atmosphere that allows people to perform at their very best. Anyone would be blessed to have him on their team.
Personal Profile
Mr Chicles is an approved Certified Learning Provider (CLP) at Appleton Greene who is a business leader and strategist with broad experience in the global multi-industrial, aerospace and defense sectors. He is a seasoned operational leader of global industrial businesses, leading transformational strategies in highly competitive markets.
As a senior, C-suite strategist for multiple major industrial corporations he has led multiple mergers, acquisitions, divestitures and restructurings, as well as corporate break-ups and spin-offs. He has a distinguished track record of successful transformations of complex organizations in dynamic and uncertain market conditions while engendering the trust and buy-in of employees, customers, vendors, owners, corporate leadership and boards of directors.
A highly engaged leader at the personal and team level he has demonstrated the ability to engender effective senior teams and boards. He's also an active mentor, teacher and community leader.
Mr Chicles is an active board member with AES Seals, global leader in sustainable reliability engineering, and Micro Technologies Inc, an electronics and advanced manufacturing company. He is a principal partner with ProOrbis Enterprises®, a management science consultancy with premier clients such as the US Navy and PwC, as well as the principal of Xiphos Associates™, a management and M&A advisory. Recently, he served as Board Director and Chairman of Global Business Development with Hydro Inc. the largest independent pump and flow systems engineering services provider in the world.
He was President of ITT's Industrial Process / Goulds Pumps business segment a global manufacturer of industrial pumps, valves, monitoring and control systems, and aftermarket services for numerous industries with $1.2 billion in revenue, 3,500 employees and 34 facilities in 17 countries. Preceding this role he served as Executive Vice President of ITT Corporation overseeing the creation of a newly conceived ITT Inc. following the break-up of the former ITT Corporation to establish its strategy and corporate functions such as HR, communications, IT and M&A, building the capabilities, policies and organizations for each.
He joined ITT Corporation's executive committee as its strategy chief in 2006 and instituted disciplined strategic planning processes and developed robust acquisition pipelines to respond to rapidly changing markets. Created successful spin-offs of 2 new public corporations Exelis Inc. and Xylem Inc. ITT Corporation was named one of "America's Most Respected Corporations" by Forbes for exemplary management and performance during his tenure there.
Before joining ITT, Mr Chicles served as Vice President of Corporate Business Development and head of mergers and acquisitions for American Standard / Trane Companies, where he initiated and closed numerous transactions and equity restructurings globally.
Additionally, he created and led the corporate real estate function which entailed more than 275 real estate transactions around the world.
He began his career at Owens Corning rising through the ranks in various operational roles to Vice President of Corporate Development.
Recently, he taught advanced enterprise strategy at Stevens Institute of Technology as an adjunct professor and still supports start-ups through the Stevens Venture Center. He continues to be active as the Founding Board Member with several successful start-up technology businesses and non-profit organizations. A community leader, Mr Chicles has held the role of President of the Greek Orthodox Cathedral in Tenafly, N.J., He also led trips abroad to Cambodia and Costa Rica to build sustainable clean-water solutions and affordable housing.
His formal education includes earning a Masters of Business Administration from The Wharton School at the University of Pennsylvania, and a Bachelors in Finance from Miami University.
(CLP) Programs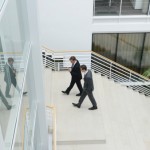 Appleton Greene corporate training programs are all process-driven. They are used as vehicles to implement tangible business processes within clients' organizations, together with training, support and facilitation during the use of these processes. Corporate training programs are therefore implemented over a sustainable period of time, that is to say, between 1 year (incorporating 12 monthly workshops), and 4 years (incorporating 48 monthly workshops). Your program information guide will specify how long each program takes to complete. Each monthly workshop takes 6 hours to implement and can be undertaken either on the client's premises, an Appleton Greene serviced office, or online via the internet. This enables clients to implement each part of their business process, before moving onto the next stage of the program and enables employees to plan their study time around their current work commitments. The result is far greater program benefit, over a more sustainable period of time and a significantly improved return on investment.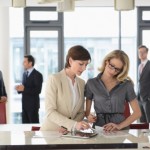 Appleton Greene uses standard and bespoke corporate training programs as vessels to transfer business process improvement knowledge into the heart of our clients' organizations. Each individual program focuses upon the implementation of a specific business process, which enables clients to easily quantify their return on investment. There are hundreds of established Appleton Greene corporate training products now available to clients within customer services, e-business, finance, globalization, human resources, information technology, legal, management, marketing and production. It does not matter whether a client's employees are located within one office, or an unlimited number of international offices, we can still bring them together to learn and implement specific business processes collectively. Our approach to global localization enables us to provide clients with a truly international service with that all important personal touch. Appleton Greene corporate training programs can be provided virtually or locally and they are all unique in that they individually focus upon a specific business function. All (CLP) programs are implemented over a sustainable period of time, usually between 1-4 years, incorporating 12-48 monthly workshops and professional support is consistently provided during this time by qualified learning providers and where appropriate, by Accredited Consultants.
Executive summary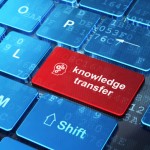 Acquisitive Growth
In today's context of changing markets, technologies and business models, and in conjunction with historic levels of available capital, acquisitive growth has emerged as an increasingly compelling approach to transformational growth. However, as has been empirically proven growth through acquisitions is fraught with pitfalls and inherently risky. Successfully acquisitive growth requires the confluence of many factors that go beyond the traditional phased steps of a typical process. In my experience success is a function of bringing together the elements of people, processes, and technologies into a set of capabilities that are custom-made for an organization's particular strengths, circumstances and aspirations. Winning in today's dynamic markets demands bold, unique and sustainable strategies. The following are the stages of such an approach that I have found to create high probability, profitable growth that stands the test of time.
Additionally, while the M&A industry has many advisors available, they tend not to be operating executives who have lived through all the elements I will lay out below. Many simplistic guidelines exist, however what its clear is that the difference between success and failure with acquisitive growth is not in rote adherence to some set of processes, rather it is found in the combination of process discipline and strong application of experiential, practical knowhow. The nature of this knowhow is to apply and allocate the elements below in a smart, efficient manner to achieve exemplary outcomes for the specific client's unique situation and circumstances.
---
Strategy Development: Whether at the corporate level or in a specific business unit, clients would be taken through steps to clarify the markets and segments where they currently compete and where they want to go in the future, what differentiates them from competition, where capabilities need to be refined or built, and the various functional elements (e.g. systems, processes, structures, etc.) critical to sustain profitable growth. Approach would be a combination of review of current strategies/capabilities, interviews and facilitated discussions and structured workshops. Outcomes might be a strategy to bring a particular business into a new growth phase or to meet changing competitive environments, or at the enterprise level might entail "platform building" whereby new businesses, sectors or legs are build from the ground up through foundational initial acquisitions and subsequent organic and inorganic initiatives.
Market Focus: Where will we hunt for acquisition targets? If a company allows too-wide of a scope will find themselves suffering from expensive resource drains/distractions and/or dilute efforts. Therefore, following the alignment of enterprise/business strategies the process will seek to focus the market segments and the business criteria to qualify a company to be elevated to possible target.
Research Possible Targets: Simply put, take the descriptions and criteria from above and create lists of potential targets that might fit. Each such company is researched for available information, any currently available knowledge the client might have, etc. Output is a gross list of possible targets.
Target Approach: Utilizing a number of possible approaches, one that is appropriate for the client is determined. For example, some companies may have business development or sales teams who could participate in this stage, or on the other hand for reasons such as confidentiality, resource scarcity, etc this might need to be put into the hands of specific individuals (senior executives, dedicated M&A executives, 3rd party services, etc.). Each company is different, so this is an exercise of matching needs with capabilities. The objective is to screen the gross target list to elminate those who have "killer facts" such as big contingent liabilities, prohibitive complexity such as a company with a complex ownership structure, our any other aspects that renders a target not acceptable for the next step.
Cultivation: This is a very critical part of the overall process. The essence of this authentic, genuine and meaningful relationship-buidling which requires a combination of individuals with certain skill-sets to 'sell' the prospects on being acquired, patience and persistence. I have many approaches, processes and techniques that I have and continue to use to great effect in this regard. Output is a short list of interested targets who have moved to active discussions and in-person meetings.
Target Assessment: During the cultivation phase as it gets more advanced, a critical success factor for effective acquisitive growth is the ability to narrow the list with limited amounts of information. This is important because the next phase is quite intensive so any company can not practically thoroughly assess all such targets. In other words, how does a client gain the insights needed to do this? Some might consider this the 'phase I due diligence' whereby, prior to the engagement of expensive resources such as lawyers, accountants, etc., an overview of a target's current status is determined. Through structured and open discussions, the client engages in discussions with the targets to learn as much as possible..
Preliminary Offer: Structuring of a term sheet or letter of intent based on finding to date. Depending on these findings, certain terms may be included to lay out a) value expectations; b) focus for due diligences and commitment to support it; and c) various legal terms typical for these agreements. This tend to be non-binding agreements meant to establish exclusivity of dealings for a period of time, high level terms that both parties agree to, and confidentiality. Given my background, I have the abilility to craft these documents with minimal legal cost.
Due Diligence: This is yet another element of acquisitions that can take several different forms. Depending on the situation and capabilities of both clients and targets, due diligence activites tend to have different scopes and approaches that match each particular circumstance. A simple example would be a private company target versus a public company. With the latter, sellers often limit potential acquirers to only publicly available information whereas private companies may have limited information at their disposal. Therefore, each approach must be designed for purpose, with the output being a customized plan for a particular target. This leads to both more efficient and cost effective processes as well as deeper insights to help with final decisions.
Deal Making: After the due diligence phase, and with a set of terms already agreed, the negotiations begin to finalized the terms of value, liabilities and the myriad legal and busses considerations that must be addressed and finalized. Whether as chief negotiator or as a trusted advisor to the same, I would bring my experience and talent to bear on this phase as well as some structured approaches/guidelines.
Integration Planning: Concurrent with the commencement of due diligence, full attention is required to determine the structure, resources, plans and teams for post-closing integration. Specific approaches and processes would be employed here to ensure that a proper integration leader is named (critical), robust but prioritized integration plans (e.g. IT and Finance integration might be a first priority for some companies), organizational and assimilation plans, and specific actions in several other area. Among the more difficult and critical elements of integration is culture. While culture is a key consideration in the pre-offer phases, it tends to be among the more challenging aspects to successful acquisitions and an area where experience from a career of hands-on accountability of acquisitions brings valuable insights. Several pro-active approaches can be introduced to the clients to determine which is best to employ with any particular integration.
Execution: From plans to execution requires much more than a roadmap. While such roadmaps are critical, it is the confluence of leadership and human capital, prioritized focused actions to achieve specific results, and finally sustainable integration to bring into the client's company the full potential of the value creation possible. Tools exist and can be created to provide structure and management support to achieve this consistently.
---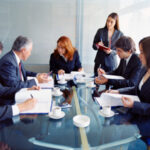 Important And Strategic Elements Of A Growth By Acquisition Approach
This program has thus far concentrated on the role that acquisition strategies play in driving growth.
However, this assumes that the acquisitions are carried out properly on its own. Experience has shown that acquisitions may both produce and destroy value, with the execution of the transaction typically making the difference.
The following are crucial and strategic elements that support successful acquisitions:
• Considering strategic fit: Purchasing merely for the sake of purchasing is little more than management hubris. The target businesses should in some manner meet the needs of the buyer's company strategy (i.e. product or service line, geographic reach, etc.).
• Addressing culture fit: Due to cultural mismatches between the two merging organizations, some of the largest mergers in history have failed. It is important to take into account a company's culture because it directly affects how it creates value.
• Doing thorough due diligence: This guarantees that the buyer "looks beneath the hood" of the company they are buying and that the price they are looking to pay for the company reflects its intrinsic value.
• Integration: Even when the share purchase agreement's ink dries, the deal is not finalized. The two businesses must now start an integration process to ensure that they grow into something greater than the sum of their individual parts.
---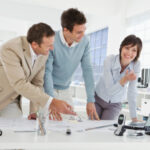 Advantages Of Growth Acquisition
10 advantages of expanding your company through acquisition
If you're deciding whether to enter into an acquisition contract, you might wish to take into account the following list of acquisition benefits:
1. Strengthens a failing business
The company you work for might be going through a period of underperformance, and an acquisition might be the answer. The ability to work together as a team rather than alone may be a key factor in the business' success. As you get to share resources with the company you're merging with, this can assist keep the business from failing.
2. Secure financing for growth
By making an acquisition, a company might gain access to money or other important assets that it might not otherwise have at its disposal. You can easily acquire these assets with the aid of an acquisition. The firm and its employees may benefit from collaborating with a company that has sufficient resources because the development of the enterprise is the ultimate objective.
3. Have access to skilled personnel of high caliber
An acquisition can aid in boosting both the amount and quality of employees who are knowledgeable about the demands of the company. The experienced staff often stays on the firm payroll after an acquisition is completed so they can integrate. Their business acumen contributes to the companies' success after the merger.
4. Expand the company's market.
The corporation may diversify its offerings of goods and services as a result of the acquisition. You can make a variety of goods and distribute them to various target consumers. An acquisition often aids in a company's development and growth.
5. Increase market influence
When you enter a new market, making an acquisition might help you combine market forces and exercise control. The synergy it offers increases your market presence and market share. If you plan to establish branches or subsidiary businesses, an acquisition may assist you lessen competition and preserve market dominance.
6. Make sure more capital is available.
Because the company is now larger after an acquisition, access to cash is improved. Higher cash and funds are available and accessible as a result of the arrangement. Amountable capital may be extended to both companies according on the agreement the companies come to when making the purchase.
7. A decrease in training expenses
Through an acquisition, your company may be able to cut internal training costs by using resources from the other acquired company. The cost of employee training is not necessary if the acquired firm develops its resources. You can use the company's resources, depending on their state of development, to train other employees so they can develop their skill set.
8. Boost the competitiveness of your business
A purchase can take care of the requirement to adhere to higher standards as a result of the development in technical advancements. By joining forces with a smaller company that possesses the required technologies, a larger corporation can maintain its competitive position. Long-term gains from this may accrue to both businesses.
9. Lower production expenses
If you can use another company's production facilities, facilities, and storage space, merging with them can save your production expenses. Building these kinds of facilities can be expensive, but if the business expands, it might be necessary. Sharing resources could significantly affect the budget and production costs.
10. Enable you to fulfill stakeholder expectations
Stakeholders could have expectations for the company's growth, and making an acquisition is an effective strategy to achieve such expectations. An purchase increases the likelihood of investment returns, which may gratify the stakeholders. The pressure from the stakeholders can be handled more easily by making an acquisition, and you can even surpass their expectations.
---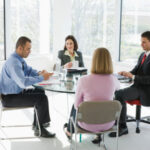 What To Watch Out For During The Entire Acquisition Growth Process
Investigating less evident problems within the target company is the goal of the due diligence procedure.
This ranges from contracts with sizable clients that are about to expire to potential legal proceedings resulting from past business decisions.
But there are a few things that the buyer should watch out for on a more strategic level.
They consist of the following:
• Culture: Even if this phrase keeps coming up, it is crucial to the success of M&As. The culture of the target company should be thoroughly researched by prospective buyers in order to have a sense of what they are getting into.
• Competitive Edge: Is the target company "plain vanilla" or does it engage in any activities that offer it a competitive advantage (which we'll define as the capacity to produce above-market value over the long term)?
• Leadership: Would the target company's leadership complement your own leadership team in a positive way? Spend some time with them while conducting your research to see whether this might be the case.
• Possibilities: Are there any prospects that the target firm can take advantage of that your business won't be able to in the near future? Let's say it's because of a service or product line they offer that is expected to see rapid expansion.
• Synergies: Where do your two companies' synergies lie? Are they really complementary, or does purchasing the target company actually run the danger of causing some of your company's income streams to be cannibalized?