Service objectives

The following list represents the Key Service Objectives (KSO) for the Appleton Greene Entrepreneurial Leadership service.Understanding Why
Detailed identification into the true purpose and essence of the corporation is the first step. In the first phase of the process every division of the company will establish a base line for Why they do what they do. This is an in-depth discovery process executed with by team leaders to better understand the team members comprehensive view of their role within the organization not just the leaderships views.
Leading Chaos
Understanding in the "New Normal" it will not be business as usual. Disrupt or be disruptive is the future of business and needs to be addressed to avoid extinction. It is all about identify an organizations adaptability. This part of the process delivers the tools and establishes the protocol's and creates the paradigm required to take advantage of what might otherwise be considered chaos.
High Performance
This portion of the program mentors the Leaders through a process that allows for the creation High performance teams. Creating a vision with measurableaccountability is vital but not everything. Open communication and disciple play a key role and working with a simple proven mythology will empower the leader's stature.
Natural Groups
Failure to understand an organization talent pool and natural culture creates boundaries and road blocks. This is portion of the program first set out to discover an organizations true spirit with a proven process. Upon identification it is critical to understand the basic level and quality of the group. From there the leaders work out a plan that allows their organization to operate at the highest level in the hierarchy of corporate actualization.
Innovation Communities
In all highly effective fast growth companies with just a small exception, shared information and shared knowledge are critical to the success of a new product or service launch. Gone are the days of surprise. It is for the market to determine what you need to supply them; not the organization telling the market. Step by step program is laid out to seek out new customer segments, customer relationship, key partners, new revenue streams.
This service is primarily available to the following industry sectors: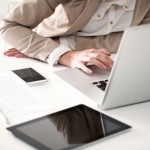 Aerospace
The Aerospace industry is just now coming into its renaissance. Currently being transitioned from the Government Sector into the private sector it is viewed as a game for the very wealthy and conglomerates. Like all similar transitions what was once an intense expensive endeavor now can be disrupted in way that a is cost effective and leads to the democratization of a government monopolies. We are on the cusp of a time where a whole new generation of satellites and exploratory missions will be launched. Large and small businesses alike will bring new and exciting products and service to the forefront that will have both terrestrial and deep space applications. Now is the time, more than ever, that organization unleash the power of their talent pool and create silos of Entrepreneurs/Intrapreneurs.
---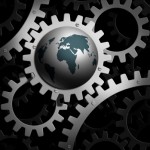 Defense
Cyber Security, Space and the new US Defense Acquisition rules are all game changers for the future of the Defense Industry. At the Global level more and more the US will encourage it's partners to take on their own defense responsibility due to the cost of America policing the world. As this transformation occurs the opportunity for any business under $500 million are immense. The future for the globalization of Defense has never been brighter.
---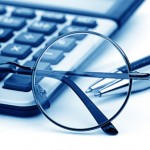 Technology
The Technology sector has never been brighter. With the miniaturization to the nano scale, robotics, automation, drones and new age of data science old systems and processes can be revolutionized for a better future. We have analyzed the world and taken it apart to the micro level opening new frontiers into how we rebuild it from the atom up. The auto industry is currently undergoing the most dramatic transformation since the actual advent of the car. Everything from materials, components, automation, and technological advances in control are redefining the industry. The same applies to Aerospace, Defense, and Energy industries, it is not business as usual.
---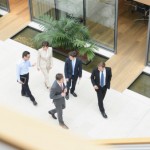 Chemicals
Labs all around the world are redefining the manufacturing aspects of materials. In addition new composite at the nano level are constantly breathing new life into old technologies from graphene to super hydrophobic materials. As we move forward the industry will transform into an environmentally friendly environment. New Green products and services will constantly be brought to market to displace old antiquated products. It is no different than when the automobile replaced the horse and buggy.
---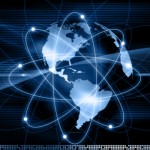 Energy
With 600 years of Natural Gas Stock piles complemented by 300 years of Oil; distribution will be redefined. Alternative energy sources like Wind, Solar, Geo Thermal and new Nuclear are all quickly coming into their own. All this means nothing less than a Revolution in the Energy Industry. Is your team ready for the transformation and have the ability to lead us into the new normal and next decade of growth?
Bronze Service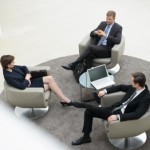 Monthly cost: USD $1,500.00
Time limit: 5 hours per month
Contract period: 12 months
Bronze service includes:
01. Email support
02. Telephone support
03. Questions & answers
04. Professional advice
05. Communication management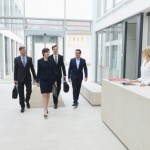 SERVICE DESCRIPTION
The Bronze Client Service (BCS) for Entrepreneurial Leadership provides clients with an entry level option and enables client contacts to become personally acquainted with Mr. Judith over a sustainable period of time. We suggest that clients allocate up to a maximum of 5 Key Employees for this service. Your Key Employees can then contact the consultant via email, whenever they feel that they need specific advice or support in relation to the consultant's specialist subject. The consultant will also be proactive about opening and maintaining communications with your Key Employees. Your Key Employees can list and number any questions that they would like to ask and they will then receive specific answers to each and every query that they may have. Your Key Employees can then retain these communications on file for future reference. General support inquiries will usually receive replies within 48 hours, but please allow a period of up to 10 business days during busy periods. The Bronze Client Service (BCS) enables your Key Employees to get to know their designated Appleton Greene consultant and to benefit from the consultant's specialist skills, knowledge and experience.
Silver Service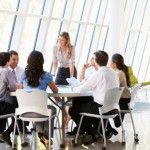 Monthly cost: USD $3,000.00
Time limit: 10 hours per month
Contract period: 12 months
Bronze service plus
01. Research analysis
02. Management analysis
03. Performance analysis
04. Business process analysis
05. Training analysis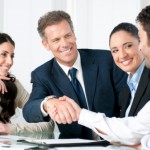 SERVICE DESCRIPTION
The Silver Client Service (SCS) for Entrepreneurial Leadership provides more time for research and development. If you require Mr. Judith to undertake research on your behalf, or on behalf of your Key Employees, then this would understandably require more time and the Silver Client Service (SCS) accommodates this. For example, you may want your consultant to undertake some research into your management, performance, business, or training processes, with a view towards providing an independent analysis and recommendations for improvement. If any research and development, or business analysis is required, then the Silver Client Service (SCS) is for you.